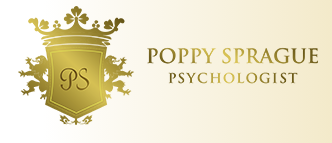 "An exciting, revolutionary mind in the field of contemporary psychology."
FRANCIS E. BAKER, 2022
THRIVE!
Triggers, Boundaries and Relationship Mastery
Discover the skills necessary to make your life and relationships exceptional!
What is it?
Thrive: Triggers, Boundaries, and Relationship Mastery helps you discover what you want most in your life and gives you the proven skills, training, and confidence to get it.
With this 6-module program, you gain great insight into what you need to do to truly take charge of your life, build confidence, and deepen your relationships.
Whatever stage of life you're in or whatever you've been through, there's a way to shift how people see and respond to you and this program shows you how.
Do you…
Second guess your feelings?
Have conflicts in your relationships (family, work, friends, partners etc)?
Have a harsh inner critic?
Over-give or people-please?
Avoid confrontation?
Feel bored, lonely, or stuck?
Want to coach or help others heal?
Do others…
Disrespect you?
Take advantage?
Lie to you?
Get jealous or possessive?
Ghost you?
Always present you with drama?
Gaslight you?
Through a series of powerful lessons, you'll see what's causing your anxiety, internal conflicts and frustrations with others. You learn how to understand and curb triggers, set boundaries with ease, and create trusting, loving relationships that add value to your life.
Each video gives you an understanding of the key issues that cause problems between you and others and what to do to gain back control.
You'll pinpoint the areas that most need attention, learn how you can change your approach and create better outcomes. You will also find out what causes other people to be reactive so that you can better protect yourself when they are triggered or unfair to you.
You'll discover where you sometimes bring unwanted past experiences into the present because of assumption, expectation, or unhelpful approaches.
You will be able to…
Create allies in your relationships
Release self-doubt
Improve self-worth
Build thriving relationships
Attract healthy relationships with people you can trust
Whether you have trouble getting yourself heard, people take advantage of you, or you simply want more awareness this series addresses it all.
Here's what you will learn:
How to build confidence and self-esteem
To stop fearing conflict and confrontation
How to assert yourself so that others listen
How to deal with triggers
How to get rid of anxiety
How to deal with anger without anxiety
Boundaries: how and when to set them, what to say and how to say it
How to reassert boundaries if others don't respect them
MODULE 1: INTEGRAL INSIGHTS ABOUT CHANGE
How to understand what's required for change to stick.
MODULE 2: INTEGRAL INSIGHTS ABOUT YOU
Find out your identity and personality style, what formed who you are today and why specific things trigger you.
MODULE 3: TRAITS AND TRIGGERS
How to deal with your Inner critic, projection that causes conflict and how to assess and deal with toxic traits.
MODULE 4: DEALING WITH DISHONESTY AND INSECURITY
How to deal with dishonesty, gaslighting, insecurity, possessiveness, over-giving, co-dependency, and threats to relationships. You learn how to navigate triggers, build self-care and set boundaries no matter how fearful or intimidated you might feel.
MODULE 5: BECOMING A MASTER COMMUNICATOR
How to manage expectations and communications before and during times where boundaries are needed and the dos and don'ts and how to navigate peoples responses.
MODULE 6: CONSCIOUS RELATIONSHIPS
This final module focuses on mastery in relationships. You'll learn how to you're your life in full integrity and experience unconditional love. You'll have the confidence to take inspired action and skills gained become transferable for manifesting closeness, security and abundance in other areas.
Who teaches the program?
Thrive: Triggers, Boundaries and Relationship Mastery is taught and developed by me, Poppy Sprague.
My 25 years of experience as a psychologist, coach, psychotherapist, and educator has enabled me to create this highly valued and sort-after program.
I see clients individually as well as in couples, families, groups, and organisations.
I started my career in mental health facilities and moved on to my own private practices on Harley Street and in South Kensington, Fulham and Covent Garden, London. I've also taught doctoral psychology students and professionals both academically and for clinical supervision with their own client work. I currently work in private practice online and in person with individuals, students and professionals. Please see the services page for more details.
What is unique about this program?
What sets this program apart is the unique combination of coaching, psychology, and psychotherapy methods. This integrative approach allows you to see clearly where issues are manifesting from, what needs to happen to change it and the tools to put into practice what you're learning.
You'll be gaining valuable knowledge transferable to all areas of your life. This includes work, family, friends, new interactions and opportunities, it teaches you what to do when triggered and how to regulate your anxiety, deal with anger, gaslighting and mastery with your boundary-setting.
BONUSES worth £295!
BONUS 1: Dealing with Anxiety Masterclass
BONUS 2: Dealing with Gaslighting Masterclass
BONUS 3: Dealing with Anger Masterclass
"I recommend anyone that wants to change their life to the better go with Poppy. Best money you invest in yourself. She is absolutely the best. My life is changed for the greatest good and I contribute it to this woman, grateful."
~ Sarah M, 2023
What others are saying…
"My relationships have improved tenfold since doing this program. I am less triggered and now know what to do when I am." – Anne P, 2023
"I can't believe how much this program has improved my relationships with my family, partner, and friends. My boss even granted me the raise I had been striving for over the past 18 months!" – Charlotte M, 2023
"This course saved my marriage and my relationship with my son." – Andrew Corner, 2023
"If I had known this stuff 20 years ago, it would have saved me from so many massive relationship failures." – Ed Macken, 2023
•"I wish, wish, wish I knew all this before. This course is excellent!" – Fran Samuels, 2023
"I had no idea it was me all along! Now that I have these strategies, life is a breeze!!!" – Fiona H, 2023
"The skills I've learned here have done more for me than 10 years of therapy combined!" – Laura P, 2023
"Your courses are invaluable, and I am truly grateful for having had the opportunity to do them". – Denise Hipwell, 2023
*See below for further client testimonials.
My Guarantee
Your happiness and success are truly important to me, I have such belief that this program will be an asset to you that I offer a 30-day money-back guarantee.
If you follow the course, do the challenges, and find that this program doesn't work for you, I'll personally refund your investment without any questions asked. So, you can purchase now with no risk and begin mastering your triggers, boundaries and relationships unlocking a world of opportunity you are worthy of having!
Purchase Thrive: Triggers, Boundaries and Relationship Mastery
Value: £1,944 Buy today for just £245!
I love the way Poppy presents and delivers and I really have enjoyed finding more out about myself, and who I truly am. This has so helped me connect with the beauty within me and bring it to the forefront. It has also really helped me to thrive and live a happier, healthier life for me and the people around me are benefiting tenfold.
I have to say this month has been remarkable.
I cannot believe what has transpired for me out of Triggers and boundaries. Thank you, Poppy, for being raw enough for me to trust you. From you I am learning the language that allows me to speak my truth with authenticity and from soul heart integration.
I knew intuitively that Poppy was the right person for me when I had followed her for a little while online and I knew that she would help to give me the tools to help me understand myself and others even more regarding triggers and boundaries. My intuition really has not let me down in this! Advocating for others is something important for me but until now I couldn't do it for myself. Thank you, Poppy, for all of your inspiration and support.
After 66 years of trying to leave I finally have purpose and the will to stay and serve.
I came into this feeling lonely and confused, and now I have a renewed sense of purpose and identity.
I had lost my sense of self over the past few years, I'd lost confidence, lost the feeling of being worthy, I was in my head a lot, second guessing myself and was overthinking conversations and interactions with people. I seemed to be people-pleasing, trying to figure out what they wanted me to say and be and I put myself and my needs last. I wanted to feel like I can show up in my life and have a connection again, feel I belong and find a tribe. With this program, I've stopped reacting and coming at life from a place of fearing abandonment, rejection, or being judged and now I am making great choices that are for me and my happiness. I show up truly happy now, real, and life is so different for me because of this program.
Before I did this program, I tended to get distracted, procrastinate and not show up for myself. There was disconnection and dysfunction with others because I was not connected with myself, I see that now. I wanted to peel away what was stopping me from feeling connected. I'd had narcissistic relationships with people who'd walked all over me and I didn't know how to deal with how alienated I felt. I am now aligned with myself and can align with others really well, this program changed everything, and I am forever truly grateful. The value for money is also incredible given how much you get and how skilful Poppy is at teaching.