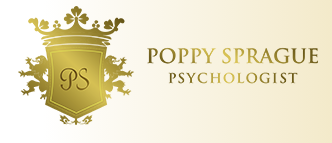 "An exciting, revolutionary mind in the field of contemporary psychology."
FRANCIS E. BAKER, 2022
Welcome to 'The Global Awakening: Life, Health, and Wealth Mastery Live Program with Poppy Sprague!
Come and see if this powerful online program is the breakthrough you've been searching for. If you wish, you can become a Global Mastermind Community Member to unlock all the ingredients for experiencing bliss during these challenging times.
What you get
The Awakening Weekly Monday Live Calls (& Replays) with Poppy and The Academy for Self-Mastery Senior Coaches
The Awakening Program Private Members Portal
The Awakening Masterclass Program
The Awakening: Global Mastermind Community Membership (Optional).
The Awakening Program Handbooks and Study Guides
The Awakening Personal Sovereignty Masterclass (coming December 2023)
The Awakening Live Calendar of Additional Masterclasses, Interviews & Healing Sessions from Members & The Academy Associates (coming December 2023)
The Opportunity to showcase your own work in Masterclasses for the community, network & grow your business
The Awakening Resources Library (coming December 2023)
The Awakening Live Events Savings
Secure Your Spot Now for £59 per month
(or make a donation for those at war and in poverty).
If you aren't in a position to sign up to an ongoing subscription you can click here for our donation based access for 30 days. *Donations are gratefully received at this link as well. Thank you for your support.
What's it about?
The Awakening Program offers two elements for Life, Health, and Wealth Mastery. Firstly, it provides breakthrough education, coaching, tools, and strategies in psychology, metaphysics, and psychodynamic perspectives. Secondly, it creates a space for global networking for individuals who all share one key trait – they are 'the impossibles.' While members may be experiencing their own unique life seasons and earthly realities, such as stress, pressure, and challenges (and more!), they are resilient, creative, and heart-led souls with the determination required to build impossible bridges and evolve depleted planets. Some may not know it yet; however, they are the ones who will do it.
The Mastermind Community hosts official and unofficial online events. Some events are open to new members, while others are exclusive to the group. There are coaching sessions with Poppy and academy practitioners, and the opportunities for networking, collaborating, and being accountable for change are limitless.
Members encompass various emotional states, life circumstances, and ways of living life on their terms. However, the Group's mission is to help cultivate peace, connection, and freedom to be oneself, to live life on one's terms, and to be the best one can be for the influence they have on others.
Anyone can join with a monthly subscription, cancel anytime, and make the most of our priceless resources.
When are the Live Sessions?
All Month! There's a live calendar on the Private Members Portal, and you can pick and choose which events resonate and watch the replays if you miss one. Live Sessions with Poppy and the Academy Senior Coaches take place every Monday 7-8:30pm GMT (Greenwich Mean Time: London).
Payments:
We offer significant savings for those at war or experiencing poverty, and it is our pleasure to do so. People can choose to donate towards their program, join for free, work towards the full fee, or purchase the program as gifts for others.
What's this all about?
Breakthroughs often masquerade as breakdowns, and it seems like much of the world is going through it. Are you feeling like you're tap-dancing on a pressure cooker? Confused like a cat at a dog show? Burnt out and tiptoeing on the edge of a breakdown? Or are you on top of the world, simply wanting to add to your empire-building by getting involved in this epic philanthropic, humanitarian cause for world peace?
"If you're at peace within, the war outside stops. Therefore, we have a moral obligation to get well in our heads and savvy in our behaviours. As within, so without! "
-Poppy
You're in for a treat! Poppy Sprague, our seasoned Psychotherapist, Coach, and Psychologist with 25 years of global experience, is here to help you embrace the madness.
Poppy knows what it's like to be the odd one out, evicted from almost every club she joined. She's no stranger to the solitude of trying to figure it all out alone. But here's the twist – Poppy doesn't recommend going radio silent, pulling a vanishing act, or throwing a tantrum in the face of adversity. Your distress has a message; it's high time you listened and took some notes!
For this online program, Poppy provides metaphorical seatbelts, psychological and metaphysical protection, and the ultimate "how to deal with being on Earth and dealing with humanity" workbooks for navigating all this global chaos like a pro!
Poppy's Exclusive Online Awakening Program reveals many profound truths: distress isn't just a riddle you solve with logic alone. It's a gut-wrenching rollercoaster that your heart and body comprehend better than your brain ever could. Sometimes, all you need is a super shrink who can decipher your inner workings and is willing to share her own wacky journey to help you on yours!
Poppy's approach is refreshingly different; she has a knack for reducing confusion and overwhelm to what they truly are—fear of your own impact, greatness, and the depth of your ability to effect the changes you seek. Instead of running from distress, she teaches you to face it head-on, normalize it, celebrate it, invite it to tea, and heck, even thank it. Who needs another enemy when you can master the art of communication?
🚫 It's not the problem itself; it's how you deal with it.
We tend to run from, judge, and belittle our internal guidance system, and if you're anything like the majority, that old mechanism has about as much usefulness as a screen door on a submarine.
🪄 Throughout the Awakening Experience with Poppy, you'll gain priceless insights into handling distress, overwhelm, anxiety, and life's tumultuous carnival of misadventures. Whether it's juggling relationship conflicts, performing career acrobatics, wrestling with grief, questioning your own mind, or dealing with health issues, Poppy Sprague has your back.
🌐 Join us online because who needs physical presence when you can be everywhere?
Feeling weighed down by fear and conflict? Break free from uncertainty and regain control of your life. In a world filled with doubt and fear, Poppy is your anchor. Get ready to shatter internal and external barriers as she equips you with the tools to overcome division, isolation and life without meaning!
Here's What You'll Experience:
✅ Transformative Insights: Turn your chaos into a symphony with relatable stories from thousands of people about what allows for freedom, happiness, and fulfilment in a world of fear and uncertainty.
✅ Revelations that hit home: Understand how your unique experiences are showing up for your express benefit and how to turn them to work in your favour.
✅ Empowerment: Gain the knowledge and approaches to express your thoughts, feelings, and natural sovereign rights with confidence.
✅ Learn from an Expert: Benefit from Poppy Sprague's 25 years of insight and expertise working with individuals, groups, and organizations globally.
✅ FREE BONUSES!
BONUS 1: All "Wake Up Call! Campaign" Videos in one place (including the uncensored bits) from Poppy.
BONUS 2: Dealing with Anger Masterclass.
BONUS 3: Dealing with Anxiety Masterclass.
BONUS, BONUS: Insider knowledge of and the chance to effect change with The Awakening Community Events and Masterplans!
What Next?
Download the Zoom app as we tend to use that for Live Sessions- although please check your emails and we recommend you join the Facebook Mastermind Community as there is regular coaching, challenges, and updates posted there. Email updates are sent about events, changes, and what to expect.
What to Wear?
Attire: Dress as you fancy! Poppy is inviting you to show up in Fancy Dress Party Attire! That's only if you choose to! Some people will, some people won't; it's all good. Please don't overthink any of this, just dress as you fancy on the day (Poppy sometimes wears her uniform– a Full Witch Costume (obviously!). However, we're adding this costume extravaganza element to the Monday Event days because, why not? The Awakening Experience with Poppy is all about healing and that requires embracing all parts of us, courage, vulnerabilities, playful enthusiasm, truths, fears, and desires, and giving permission to be wonderfully you (whatever that is currently). So, whether you want to come as you usually are, in your pyjamas, sport a neon tutu, transform into your favorite superhero, or come dressed as a life-sized pineapple – the choice is yours! Let your outfit scream your mood and desires because at The Awakening Event, we believe in celebrating the most authentic version of YOU.
Just get in touch with us via email, and we will do our best to accommodate. Please be patient with us as there could be high demand. Much love, and we'll see you there, you little diamond!
"The Awakening Event Handbook" by Poppy Sprague:
The Awakening Event Handbook by Poppy Sprague serves as a transformative companion to "The Awakening Event Live," a profound online gathering hosted by Poppy Sprague, a highly experienced Psychologist, Coach, Psychotherapist, and Clairvoyant with 25 years of practice.
The live event was initially streamed on October 18th, 2023. However, due to unforeseen challenges such as stormy weather, computer glitches, and the complex coordination of participants across different time zones, it was live-streamed again, officially on Friday, October 20th, 2023.
The Awakening Event brought together individuals from around the world who were willing to address the issues of global unrest, uncertainty, isolation, and the pressing interest and need for positive change and intergenerational healing. The event content and group are now available for others to purchase and join. Members will reconvene as they individually and collectively plan their next steps. It's a work in progress, and each person has the opportunity to plan and cultivate a brighter, happier, more peaceful, fulfilling, autonomous, and purposeful future through collaboration.
The handbook aims to deliver powerful messages, insights, and guidance on human progress, drawing inspiration and influence from many humanitarian voices, including the wisdom offered by Aristotle, Napoleon Hill, Maya Angelou, Gandhi, A Course in Miracles, and many more. It challenges us to contemplate how our daily habits significantly influence our personal and collective life experiences and the potential for both harm and healing depending on our focus, intentions, and resulting behaviours. This message encourages introspection, guiding us to explore the dual nature within ourselves—the fearless, unleashed self and the fear-based.
Secure Your Spot Now for £59 per month
(or make a donation for those at war and in poverty).
If you aren't in a position to sign up to an ongoing subscription you can click here for our donation based access for 30 days. *Donations are gratefully received at this link as well. Thank you for your support.
The Fishes, Ken Sprague (1927-2004)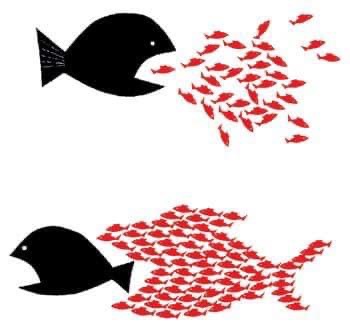 These sketches and the remarkable fish lino print you see here were gifted to us by my dad, Ken Sprague. With his powerful and evocative creations, he used his artistic prowess to champion social justice and human rights causes. His thought-provoking imagery breathed life into the struggles of marginalized communities and the fight against oppression. His art was a rallying cry, sparking conversations and inspiring change.
Ken's legacy continues to inspire artists and activists alike, a testament to the enduring impact of his commitment to using art as a tool for positive social transformation. Ken's trailblazing passion for humanity runs deep through his daughter Poppy's own therapeutic work with individuals all over the world.
Spread the Love:
Let's create a world where empathy takes centre stage, and understanding is the grand finale. Share this link with friends, family, and colleagues so they too can experience multiple breakthroughs with this extraordinary event. It's time to act and soar with confidence, connection, and empowerment. Embrace this exclusive opportunity for a genuine lifestyle breakthrough.