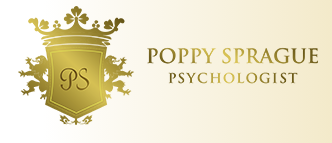 "An exciting, revolutionary mind in the field of contemporary psychology."
FRANCIS E. BAKER, 2022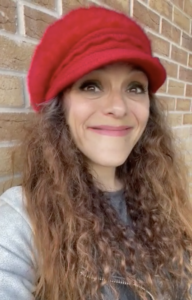 ABOUT POPPY'S PSYCHODYNAMIC COACHING PRACTICE
If we've not yet met then, 'Hi, I'm Poppy!'
My message to you is that happiness and success comes from cultivating your purest self. This is your integrated self, where you are aligned with all parts of you. Nothing is hidden from sight, no passivity, doubt, worry, reactivity, defensiveness, symptoms or apology. You are sincerely no longer hesitant or fearful of conflict, judgment or rejection.
I dedicate my life to this, it is not my "job", a way of making a living, or just my passion, this is my lifestyle 24/7. I offer you consistently progressive guidance with the quality insights, strategies, steps, exercises and examples you deserve. All this opens you up to the life you were born for and meant to live. Because of the depth of exploration, we do here, you will be inspired, and excited whilst you're given sustainable wisdom and technique to seriously expand and grow. I teach, motivate and challenge you as we plan for the wholehearted achievement of what you want and what you need.
I work with people globally on how to heal issues from root to tip and how to experience your life in a way that is best lived. Those open, ready and willing to work with me get to experience powerfully maintainable leaps, in all areas of their lives. You and I get to work with and trust the process life offers us, if I am meant to be your guide, I will do it earnestly.
I've worked thousands of people through their worst nightmares, general life stressors and unique challenges. As we attend to the issues that present for you, we progress to what I offer as the "how to" for defining and realising your visions, missions and life callings.
There are so many factors that give me the utmost confidence in getting you to your goals. One is the hundreds of spoken and written testimonies from previous clients. The other is my 25 years of practice, research and experience as a Psychotherapist, Psychologist, and Transformational Coach. This has included a myriad of settings including my private practices in London Covent Garden, Fulham and Harley Street, my work as a Clinical Supervisor and Lecturer in University, training for professionals and my online exclusive Zoom work.
My background also includes years of work in psychiatric facilities and diving deep with all sorts of individuals from the worried, doubting and inhibited to those experiencing all intensities of mindset problems. In order to do justice to how much I know about what works for whom, I offer it to not just individuals but groups, couples, families, organisations and adolescents as well.
As a result, my working "niche" is the human condition and what hurts, limits and suppresses it.
My own personal experiences have asserted my drive to reach and maintain my own goals and desires. For me, there were so many times when my choice in my own mentors actually depressed my growth. I see how professionals do this and therefore how imperative it is to position all of them to prove themselves ahead of engagement.
I understand that we attract what we are and back then, during my search for support, I simply wasn't healthy enough to connect with healthy people. This was a costly lesson but for you, perhaps I can be here to catch you upstream. All of this has made me a better clinician and I now hold the highest integrity in my own choice of mentors. After all, by default, my investments become yours and my ability to be ruthless in pursuit of my health serves your developmental change as well as my own. That is my Oath of practice, choose the best and do not half-ass such an important process.
It's utterly the case that I have the utmost confidence in my ability to get you powerful, maintainable results that are significantly more proficient and sophisticated than most you'll find.
Why is that important? Well firstly, "head health" is arguably the most precious thing there is. Our state of mind has the power to make or break relationships, opportunities, physical health and our most craved and sort after goals. Secondly, I believe in full focus and application of anything you expect to master. And finally, I know how good it feels to have more depth and breadth of education in psychology, than most people you ever meet.
To be fully confident in yourself, your relationships, challenges, conflicts and stress requires a level of commitment and self-respect that few people invest in. Most people dabble in their progression and complain about their lack of it. This is why so many never achieve what they want or if they do, they simply do not know how to keep it.
For me and for all the reasons I've stated, I must and do train with the most effective coaches and trainers I can find. I spend thousands of hours and many thousands of dollars ($280,000 and counting) each year investing in my own personal and professional development. That means you don't have to! So, in working with me, all my investments are yours by default. I do it and you receive it.
So, it is always my pleasure and such a mutual compliment when we choose to work with each other. I'll be excited to find out all that you're about and I will share with you everything I know.
If you'll be open to receiving, I'll give you the how, the path, the training and the encouragement to get what you want, what you need and what you've not yet found.
There are many ways to get close to me be it through individual programs, group programs and training for Coaches and Practitioners. Take a look through my Online Programs and individual work to see what best meets the level of investment you're willing to make. 
Best investment ever. I'm proud to say that I worked with Poppy. Seriously turned my life around, I've worked with coaches for years and because Poppy has such a breadth and depth of knowledge, the program I did was fantastic. Helps that she's also a very experienced therapist as well. Never done anything like this and wish I'd have found her 20 years ago!
Academic Achievements:
Undergraduate Diploma in Psychology
BSc (Hons) Degree in Psychology and Sociology
MSc Degree in Counselling Psychology and Integrative Psychotherapy
Post-Graduate Clinical Diploma in Integrative Psychotherapy
Post-Graduate Diploma in Counselling Psychology
Post-Graduate Double Diploma in Personal and Executive Coaching (pending)
Further Post-Graduate Trainings certifying continued contribution to the fields of Psychology and Psychotherapy
Certifications:
Registered Practitioner Psychologist with the HCPC (Health Care Professions Council).
Chartered Counselling Psychologist registered with the BPS (British Psychological Society).
"What makes an outstanding practitioner is, sheer dedication to continued personal and professional development. They influence based on experiential knowledge and a commitment to living by what they preach".