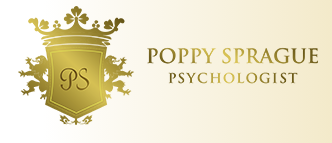 "An exciting, revolutionary mind in the field of contemporary psychology."
FRANCIS E. BAKER, 2022
WELCOME TO THE PATH
Step onto the Vibrant Journey with The Path Distance Learning Program!
 Welcome, fearless adventurer, to The Path – your exhilarating voyage into the realm of unparalleled distance learning. Unshackle yourself from the chains of uncertainty and embark on a riveting quest towards an abundant and purposeful future in an ever-shifting world.
Picture this:
You, evolving into a better-smarter, healthier, and happier version of yourself, radiating stability and embracing responsibility like a true champion. The Path isn't just a program; it's your trusty compass guiding you to make the right choices for the right reasons, allowing you to sparkle in the spotlight of your passions.
Are you ready for psychological mastery?
Behold, The Path Program – a coveted treasure trove of personal development wizardry designed for those who aspire to be the very best they can be. Dive deep, discover your current coordinates, map out your destination, and harness the superpowers you need to thrive. With a blend of psychotherapy and coaching, unravel the mysteries behind recurring patterns that have been slyly avoiding your grasp. Equip yourself with the skills, motivation, and confidence to shatter the barriers that have concealed your true happiness.
Are you nodding your head to any of these scenarios?
Wrestling with your own inner contradictions and life's mysteries?
Feeling like a lone wanderer in the realm of relationships?
Yearning for boundless energy and a profound sense of purpose?
Clinging to the familiar, fearing the unknown winds of change?
Battling the nagging doubts about your own worthiness?
Fear not, for The Path beckons you to:
Ignite your life's engine and become the master of your mind.
Decode the enigma of your next move.
Overcome the sneakiest roadblocks stalling your progress.
Supercharge your cognitive prowess.
Infuse your confidence with rocket fuel.
Unleash boundless energy to conquer any challenge.
Vanquish stress and self-doubt like a valiant warrior.
Forge unbreakable bonds built on honesty and security.
Embrace profound spiritual, emotional, and intellectual growth – all ingredients for the recipe of abundance.
Let's unwrap the treasures that await you:
Your Trove of Treasures:
The online adventure bursting with transformative course content.
Relive the enchantment of Masterclass sessions featuring VIP Guests.
Unrestricted access to an online members portal, open across all time zones, housing an invaluable library of resources.
My Quest:
To empower you to embrace each day with the courage of a lion, rendering every risk a source of power, limitless potential, and unwavering confidence.
Guided by my mystical method, you shall:
Trust your intuition, taking leaps without hesitation.
Elevate your standards and craft boundaries like an artisan. • Unearth and face those uncomfortable truths lurking in the shadows.
Bid farewell to fruitless endeavours that trap your life's essence.
Nurture your mental citadel, guarding your precious mental health.
Assemble a fellowship of kindred spirits, steadfast in their devotion.
Bid adieu to energy-draining vampires and toxic enchantments.
Conquer monumental decisions, expanding your horizons beyond imagination.
Welcome, noble seeker, to The Path Program – your gateway to an odyssey of self-mastery and boundless potential. Your adventure begins now!
This is a phenomenal moment and steps of moments in my life. I'm going places that I didn't think I would ever go. I'm having different responses to that end I'm encouraged by the people and the program but of course I'm most encouraged by you Poppy and what you've overcome in your life and where you are. I'm so grateful. I love the groups and where I am going in my life now. I have been truthful and open in a way I have never been in my entire life and I've felt safe to do that. I am full steam ahead.
-AM, 2022
This program has been amazing, an absolute joy. I've never come across anything like this and didn't expect to experience these kinds of insights or changes. Things now make a lot more sense and I've actually left a situation I was looking to get out of for years. My path is now clear for what I hold far more important and I can't wait to do more of this.
-LL, 2022
I'm 60 years old, I've been in the Academy with Poppy for 1 year and haven't had a depression, suicidal thought or anxiety in 8 months. I have a psychiatrist and Poppy has done more for me in 1 year than he has in 20. 
-GH, 2022
Absolutely life changing 90 days. I went from unclear, overwhelmed, and anxious to the opposite, plus the people, content and coaching was amazing! I met people that now mean so much to me. Level 2 will be excellent. So excited.
-MJ, 2022
I wish I would have done this program 10 years ago! I've been in personal development for a long time. This is the best experience I've ever had, met amazing people who are friends for life, and I now get exactly what keeps me stuck and the tools to change it. I am so much more clear, confident and in control of my life. Can't wait for more!
– PP, 2022
The best thing I've ever done. The clarity, freedom, and strength I've gained within just 90 days is amazing. Amazing people, content, and structure. I had no idea why I was so overwhelmed before or why I was low, anxious, and unproductive. I'm so much clear and love the people involved. Coaching has been excellent.
-CF, 2022
So happy I did this. Can't believe how much I've grown and changed. I'm so much clearer, happier, and more confident. This program is extraordinary, and I recommend it to everyone who wants to better themselves, their circumstances and future. I am grateful beyond words.
-GH, 2022
The program is amazing, the people I've met, the whole process was a totally positive experience. I feel so much better, I've made some really, good friends here which has been such a life changer. This has been so awesome. It is like nectar to your ears. My mental state is so much stronger, and I get it now, my confidence has really changed, and I can't think of any negatives at all. This program is so relatable, and I can't wait for the next level.
-FF, 2022
This program has been remarkable for me, I never knew I could feel this good, this confident and this clear about how to navigate my life. The people I've met now mean so much to me and I would never have got to know them without this process. It's the best thing I've ever done, and I wish I'd have found this 10 years ago.
-AT, 2022
This program has blown my mind, it's so relatable and translatable to all areas of my life and the people I've met are amazing. I've always felt like I don't fit in, and nothing could really help that much, then I found Poppy. What I've gained from this is so much more than I've needed to put in. It's a phenomenal program and I wish everyone would do it!
-GR, 2022
Poppy's way of doing this is amazing, I can't imagine where I would be without this program. It's not been easy however; it is such a relief to finally understand what's been going on for me and what to do to change it. I can't thank you enough Poppy.
-LL, 2022
This has been the best experience of my life! The people I've met and the confidence I've gained is something I never knew I could have. I'm without words to describe how excellent this program is.
-FM, 2022
I really had my mind blown in these 90 days, I knew it would be good but never thought I would get this much! The people are amazing, Poppy is extraordinary and the whole process is life changing.
-CU, 2022