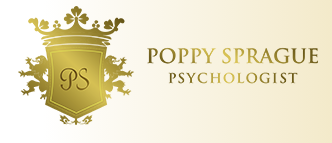 "An exciting, revolutionary mind in the field of contemporary psychology."
FRANCIS E. BAKER, 2022
Mastering the Art of Saying No:
Find Your Assertive Voice with Poppy Sprague
About the Talk: In this captivating and enlightening session, you will embark on a journey to discover the art of saying no without causing discord for yourself and others. Whether in your personal or professional life, the ability to assert yourself and establish boundaries is a skill that liberates you from the shackles of overcommitment and stress.
Key Takeaways:
The Power of Saying No: Gain profound insights into why saying no is essential for your well-being, nurturing healthy relationships and the future you are wanting to create for yourself.
Effective Communication: Learn the art of compassionate communication, enabling you to say no with empathy and respect, creating mutual agreements and understanding.
Setting Boundaries: Explore the subtleties of the critical skill set of boundary setting and safeguarding your time and energy.
Managing Expectations: Discover strategies for managing others' expectations, freeing yourself from the burden of overcommitting and crossed wires.
Handling Reactions: Gain valuable insights for managing different reactions when you say no, allowing you to preserve harmony in your interactions.
Real-Life Scenarios: Dive into real-life scenarios and learn techniques for gracefully asserting yourself when you need to.
Ready to Transform Your Life?
Join us for this transformative talk and equip yourself with the confidence and skills needed to assertively say no, all while nurturing positive relationships and alleviating stress.
Don't miss this opportunity to learn from one of the best in the field. Reserve your spot now for a truly inspiring session with Poppy Sprague!
📆 Date: Wednesday, November 29th 2023
🕒 Time: 8pm BST
📍 Location: Online
Seize control of your life, one assertive "no" at a time.
Join Poppy Sprague and the Academy for Self Mastery on this transformative journey!
Free bonuses:
1. Video Masterclass: How to Deal With Anger
2. Video Masterclass: How to Deal With Anxiety
3. Video Masterclass: How to Deal With Gaslighting