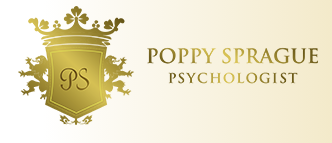 "An exciting, revolutionary mind in the field of contemporary psychology."
FRANCIS E. BAKER, 2022
General
Please be sure you are in agreement with the terms and conditions of this website before referring to it. We reserve the right at any time to change the terms of use of this website. Your further use of this website following any changes means you have accepted those changes without reservation.
CONFIDENTIALITY INFORMATION
We incorporate standard industry practices internally and with our provider services, which suit the degree of sensitivity of the information involved to maintain the security of any personal information and to avoid its disclosure except as described in the policies referred to here.
We have systems and procedures to secure data maintained by us, however, security during Internet transmissions can never be irrefutable. Our policy is to limit access to personal data to those employees or agents with a specific need to access or retrieve this information. We use internal privacy and confidentiality contractual agreements for those staff required to use personal information. We store data on internal service systems in controlled environments. We regularly conduct internal reviews of our security measures.
LIMITATION OF LIABILITY, NOTICE AND DISCLAIMER
Any information product or service published on this website is appropriate for use in the United Kingdom. Those who access this website from outside the UK are responsible for compliance with local laws as applicable.
This website is for information only, unless otherwise stated. To the maximum extent of the permitted law, Poppy Sprague and any directly associated (under contract) third party disclaims all express and implied warranties with regard to the information, services, treatments and materials contained in this website. In particular this website has been constructed and is maintained with all reasonable care in compiling the content of this website, but makes no warranty as to the accuracy of any information on this website and cannot accept liability for any errors or omissions. Further, we accept no responsibility or liability for and make no guarantee that functions contained within this website will be error free.
Information published on this website may include advertising and other information or material submitted by other parties. This website also may provide links to other websites operated by us or any third parties of our choosing. It is the responsibility of these third parties to ensure that any information or material provided complies with all relevant laws and regulations. This website and business name disclaims all responsibility for any error, omission or inaccuracy in such material and websites. Any links to other websites or services are provided for your benefit and convenience and is not an endorsement of these websites or services.
Under no circumstances (including negligence) shall we be liable to you or anyone, for any indirect, incidental, direct, special, direct or consequential damages. This includes loss of profits, personal injury including death or property damage of any kind that arises as a result of:
1. The use or inability to use, the website or any content or functions thereof.
2. Any omission or act online or offline of any user of the website or anyone else, even if we or anyone else has been advised of the possibility of any such damages. Under no circumstances will our total liability to you for any loss, damage, liability cost or expense (including any legal fees or costs) that you may experience, incur or suffer from, under any theory of liability, in contract, wrongful act or infringement (including but not limited to negligence) or otherwise exceed the lesser amount paid by you, if any whatsoever, for the right to access or participate in any activity whatsoever related to the website. Under no circumstances whatsoever will we or any of the indemnified parties be liable for any failure in performance or delay resulting indirectly or directly from any event, causes or irresistible force that could not be anticipated and or are beyond our or their control without limitation including act of god, act of man, act of parliament, or any other impersonal events or occurrences, war, equipment and technical failures, electrical power failures or fluctuations, strikes, riots, civil disturbances, labour disputes, shortages of labour or materials, natural disasters, governmental actions, orders of domestic or foreign courts or tribunals or non- performance of third parties. Neither we or any other indemnified person is responsible for:
a. Any incompatibility between the website and any other software or hardware, service or site of any kind whatsoever or
b. Any delay or failure you or any other may experience with any transmission or transaction related to the website.
The limitations, exclusions and disclaimers here and elsewhere in these terms of use apply to the maximum extent permitted by any applicable law.
If any part of this notice and disclaimer is deemed unlawful, void or for any reason unenforceable then that part will be deemed severable and will not affect the validity and enforceability of any remaining parts of this notice.
LINKING TO THIS WEBSITE:
We welcome appropriate third party sites that provide our visitors with more information or support, to link to our website. Sites should and must be reputable, provide accurate information and a system to update information should errors occur. You must comply with all data protection and medical data protection guidelines. We actively seek to reduce the stigma of mental illness.
If you would like the link to this website; please email: amanda@poppysprague.com
This website and associated business reserves the right to remove this permission at its sole discretion.
Any link must be discontinued upon notice being received to that effect.
Any part of this website may be reproduced providing the material is not amended or modified in any way. You must acknowledge us as the source.
DATA PROTECTION:
The confidentiality of your information is of paramount importance to us. We comply as best as we possibly can with the Data Protection Legislation and Medical confidentiality guidelines. Please note that all information submitted to use via online forms is secure and confidential. However, users should be aware and are personally responsible for any confidential information sent to us.
OUR COMMITMENT TO QUALITY:
This website and associated business aspires to deliver the highest quality of care. Our range of services includes complex and acute mental healthcare, treatments, materials, products and written information.